Year 2 - Ms Steele and Ms Rickards
This term we will be exploring transport!
Where will we go?
In English we will be reading information texts about transport. We will then have a go at writing an information text about different types of transport of our own. This will involve lots of research to find out new information.
We will then enjoy a story by Quentin Black called Mrs Armatage on Wheels. We will try and give this story a Christmas twist.
In Maths this half term, we will be working on 2D and 3D shapes We will be naming them and counting the sides and vertices. When learning about time, we will be using O'clock, half past and quarter to/past the hour. In fractions, we will revist half and quarter of numbers and shapes from our Year 1 work. We will also be learning how to multiply and divide numbers by grouping and sharing.
In history we will be looking at the history of transport. Finding out about horse and carriages, the first car, the first aeroplane and trains. We will also be thinking about how people might get around in the future.
In science we will be investigating different scientists. What did they do? Can we be a scientist? Do you know any scientists?
In DT we will be making a car! Hopefully we will be able to make them strong and move.
In computing we are going to continue to use Scratch Jr this half term. We will be programming vehicles to move around a map and predicting where they might go.
Forest School
Forest school will now only be on a Monday afternoon. Half the class will attend one week and the other half the next. We will also be using the forest are for our maths sessions on a Wednesday morning.
Just in case you missed the brilliant pictures from our awards ceremony at the end of last year, here are the photographs of the amazing KS1 children with their certificates.
These pictures make us all smile!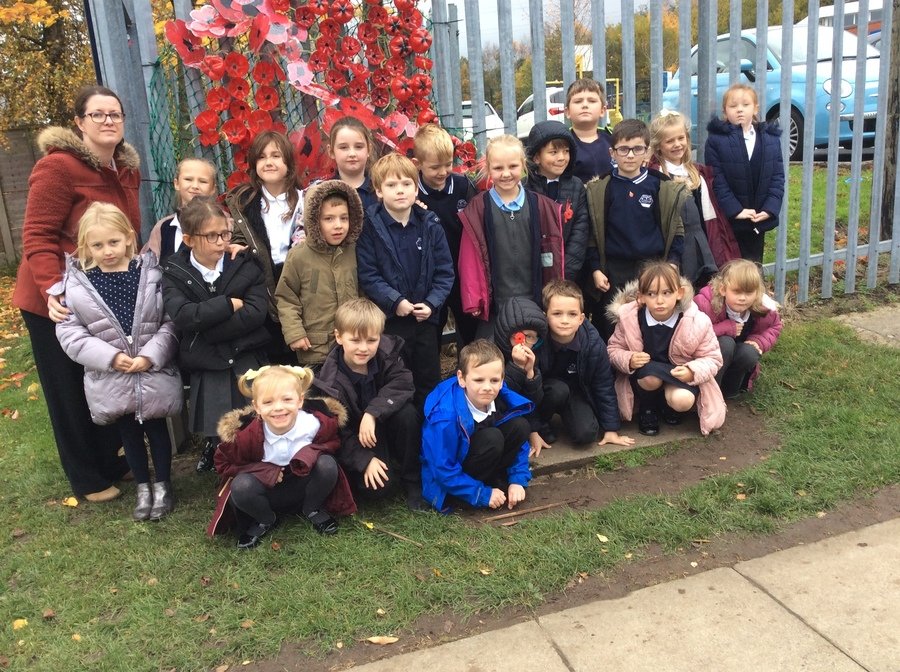 Year 2 with our fantastic remembrance display.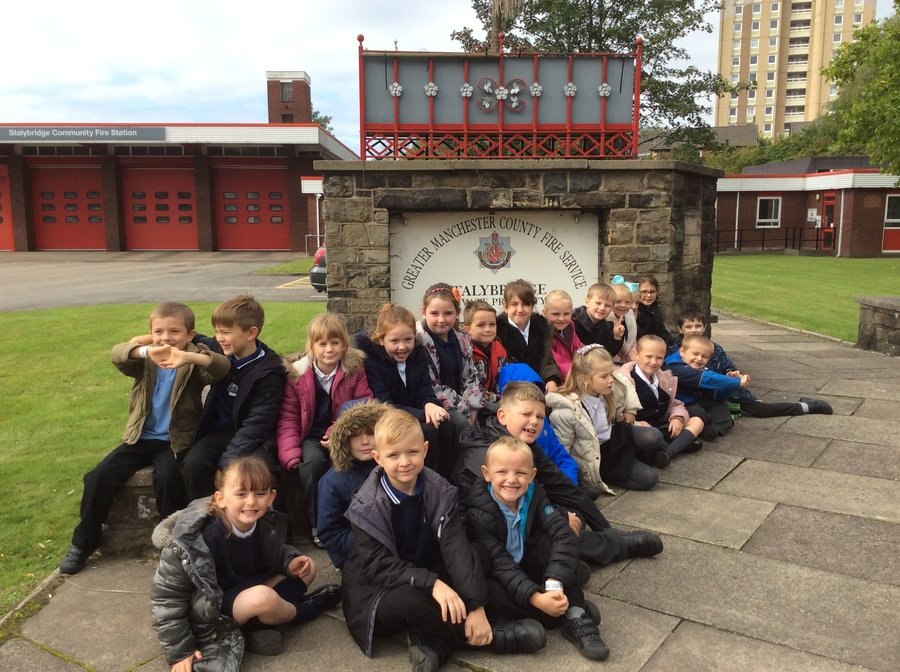 We had a brilliant time at Stalybridge Fire Station.
See Year 1 page for more pictures.
We have made a great start with our maths learning. We have used different equipment to show different numbers.
We have been botanists and looked closely at plants.
Homework
Our homework is set weekly on Friday and is to be returned to school on Monday mornings. You can expect to receive 1 pieces of homework every week, Literacy or Maths. Ms Rickards runs a homework club on a Thursday, for children who have not completed their homework, or those who need a little help.
Our reading books should be read as often as possible and brought into school every morning. As little as 5 minutes a night can help your child so much!
Other Information
PE this term is on Monday and Thursday. Please remember, your PE kit should be in school all week.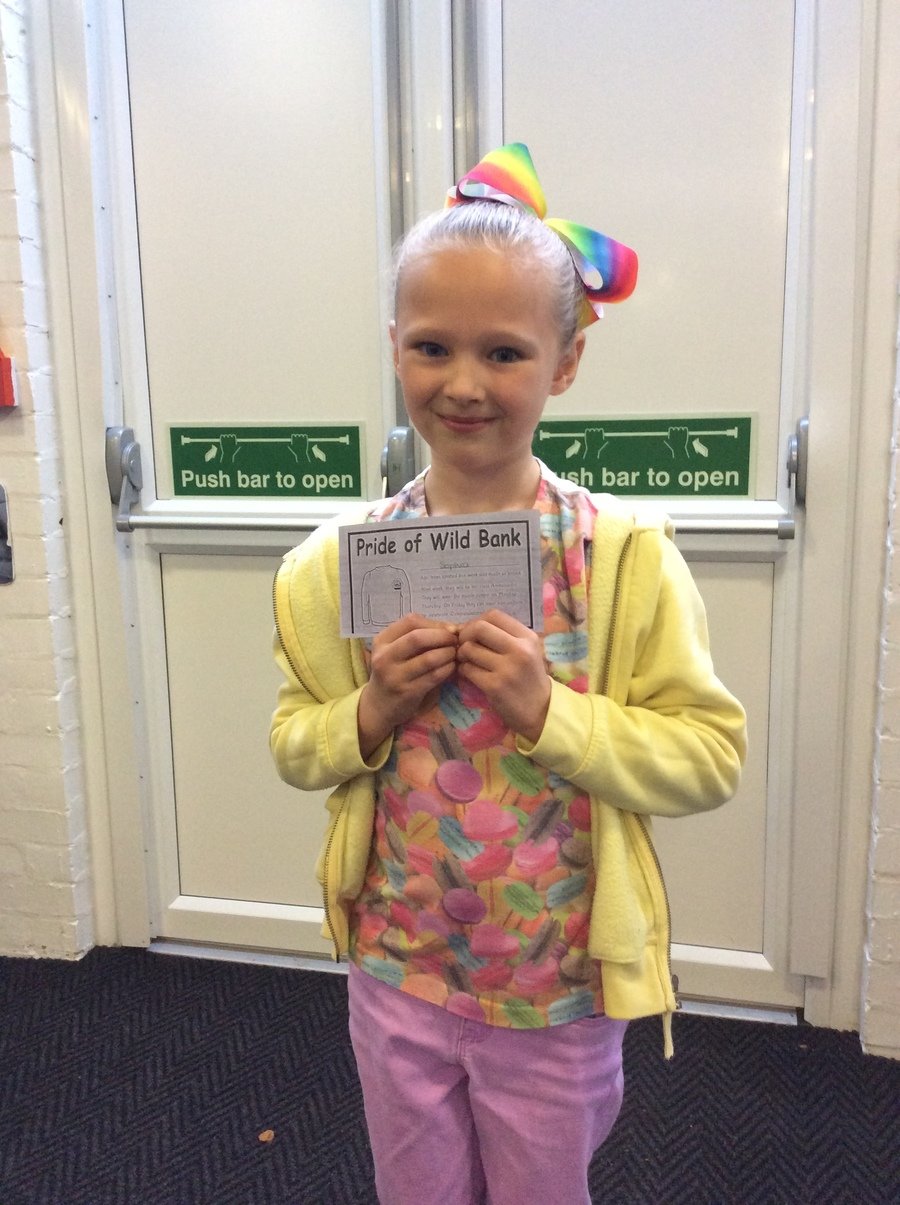 Our Ambassador for the week beginning 19th November is Sophia
Important dates this half term:
7th Nov - Halloween Disco
8th Nov - Birds of Prey in school
19th Nov - Anti Bullying Week
11th Dec - Christmas Craft Afternoon
14th Dec - Santa Express Trip
Times Table Rock Star!
Who will be the rock star of the week?
Click above to improve your score!
Have a look at the website Oxford Owl at home with your child. If you sign up for free, there are hundreds of free ebooks for your child to read which are directly from our school reading scheme.