Year 2 - Ms Steele and Ms Rickards
This term we will be exploring The Seaside!
Would you like to be beside the seaside?
In English we will be looking at stories by the same author. We will be reading lots of stories by Ronda and David Armitage all about a lighthouse keeper and his different adventures. We will act out the story, interview the characters and then write a new story about a new adventure he could go on!
We will also be reading and writing information texts. We will be learning about Grace Darling who helped to save people who were shipwrecked.
We will be reading every day and answering questions about what we have read. This half term we will be focusing on using the words authors use to describe what is happening in the text.
This half term in maths we will be bringing together everything we have been learning this year and using it to solve problems. We will be using our knowledge of +, - , x, ÷, fractions, time and shape. We will also be focusing on the vocabulary we use and what all these maths words mean.
In geography we will be finding out where the seaside is. What is it like near the seaside and why.
In history we will look at the why we first started going to the seaside. What was the seaside like in the Victorian times? How has the seaside changed over the years?
In our D.T. work we will be making a healthy lunch, just like in the story 'The Lighthouse Keeper's Lunch.' If the weather is nice we can eat our lunch outside and have a picnic.
In computing we will be learning to use the computers to create a quiz all about the seaside. We will see if Year 1 can complete our quiz.
Forest School
Forest school will now only be on a Thursday afternoon. Half the class will attend one week and the other half the next.
We had a great time in Aspirations April. These are some pictures from a group working with the yoga instructor and our team work challenge in maths.
Football coaches came in and we trained like real footballers and had our own Year 2 match.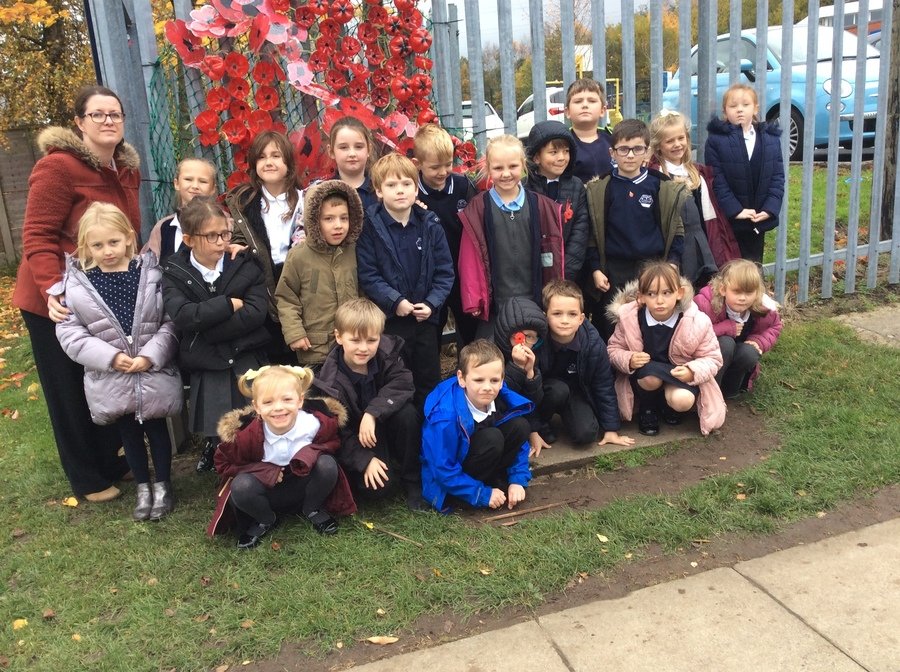 Year 2 with our fantastic remembrance display.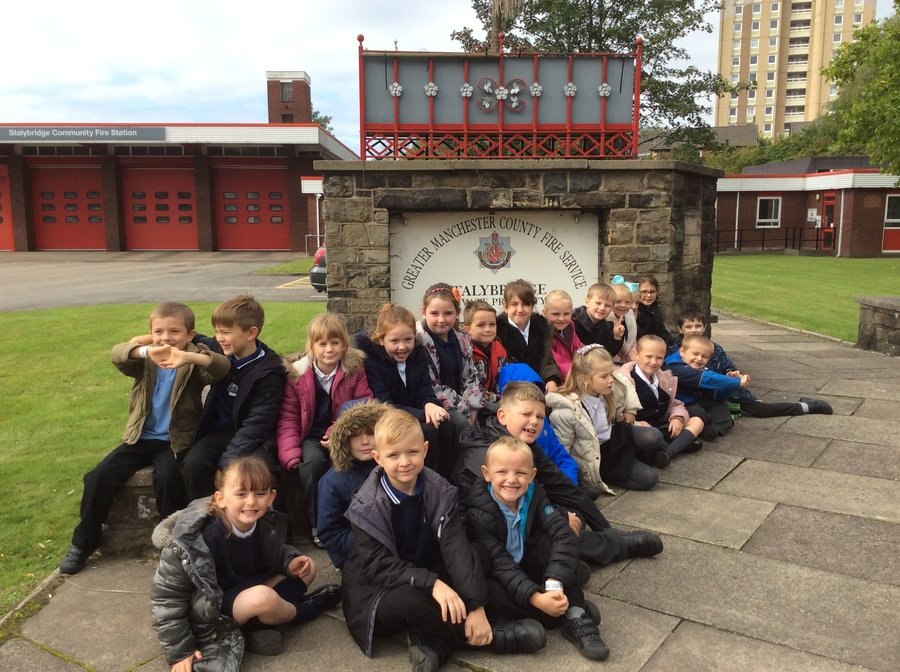 We had a brilliant time at Stalybridge Fire Station.
See Year 1 page for more pictures.
We have made a great start with our maths learning. We have used different equipment to show different numbers.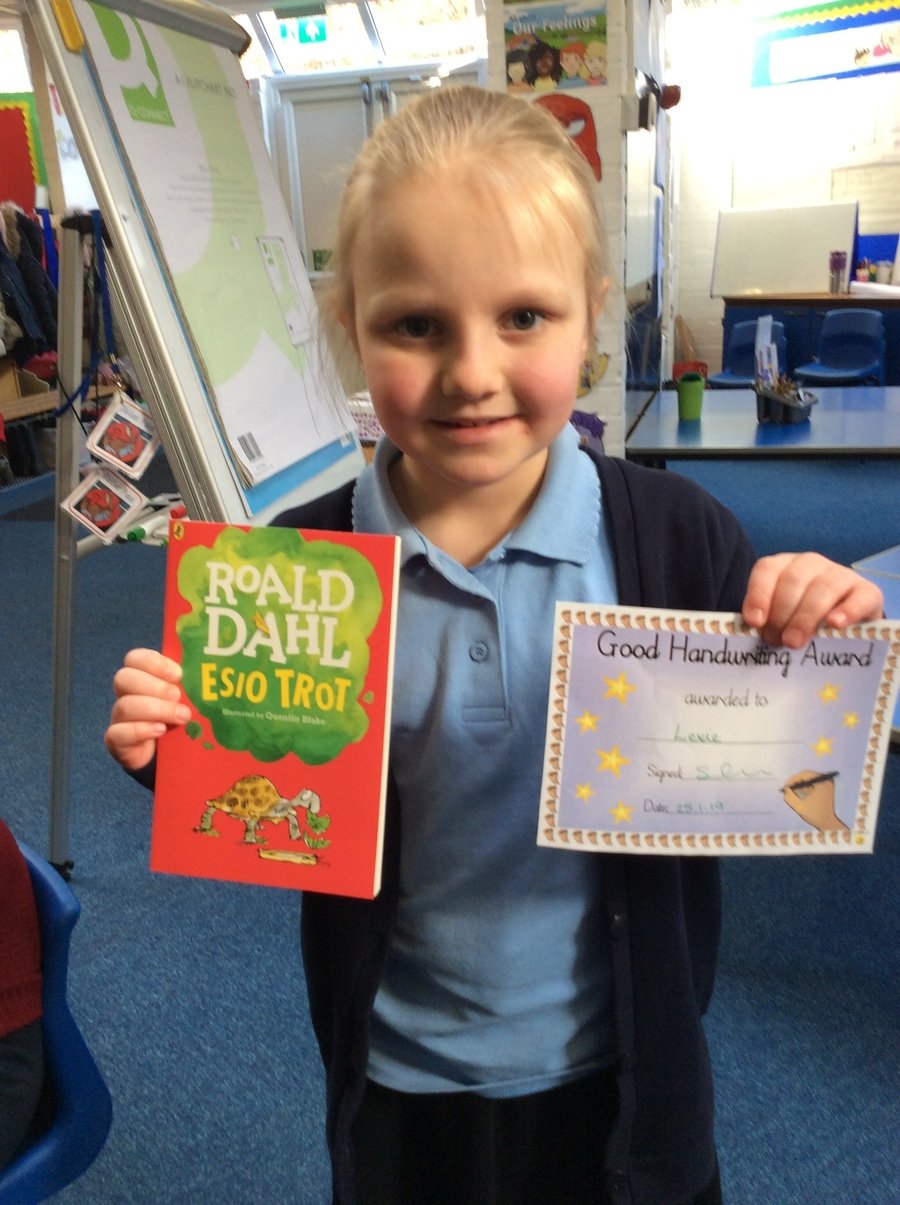 Lexie was the prize winner for our National Handwriting Day on 23rd January.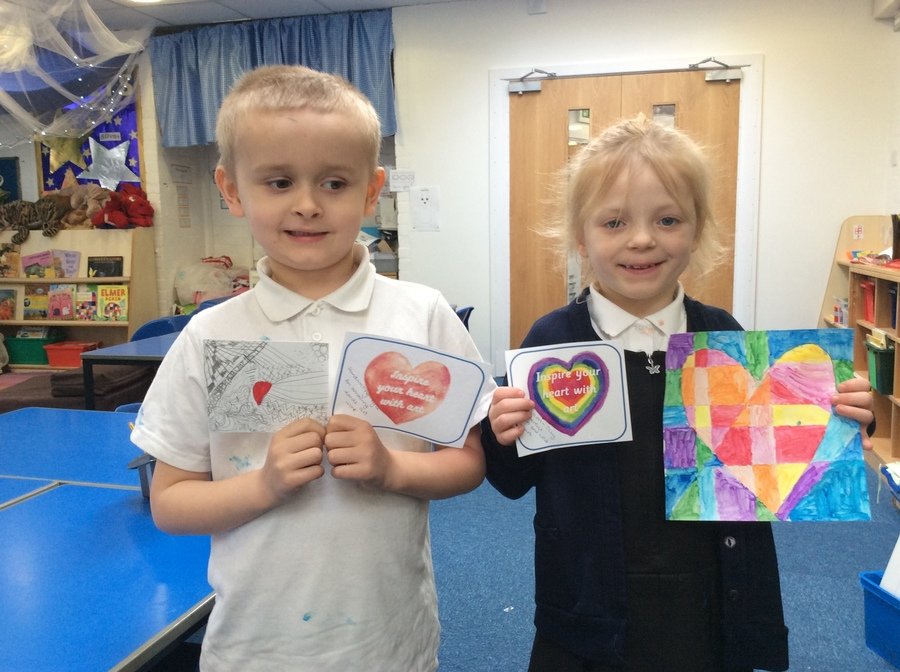 Kyle and Tilly thoroughly enjoyed our Heart for Art day. Well done for working so hard and producing such lovely work.
We have been botanists and looked closely at plants.
Homework
Our homework is set weekly on Friday and is to be returned to school on Monday mornings. You can expect to receive 1 pieces of homework every week, Literacy or Maths. Ms Rickards runs a homework club on a Thursday, for children who have not completed their homework, or those who need a little help.
Our reading books should be read as often as possible and brought into school every morning. As little as 5 minutes a night can help your child so much!
Other Information
PE this term is on Monday and Thursday. Please remember, your PE kit should be in school all week.
AMBASSADOR OF THE WEEK!
Jayden is our Ambassador for the week starting 20th May. He is also very proud to have received his Silver Merit Award.
Important dates this half term:
17th June - Well Being Week
16th July - Sports Day and Reports
23rd July - Trip to Blue Planet
26th July - Break up for Summer
Times Table Rock Star!
Who will be the rock star of the week?
Click above to improve your score!
Have a look at the website Oxford Owl at home with your child. If you sign up for free, there are hundreds of free ebooks for your child to read which are directly from our school reading scheme.