Emotional Wellbeing and Mental Health
At Wild Bank, we recognise the importance of the social and emotional wellbeing of all our stakeholders. Our school ethos, curriculum, enrichment activities, policies and practice are underpinned by intentional support to develop key social and emotional competencies, including self-awareness, self-regulation and communication skills which support positive wellbeing. We pride ourselves in our preventative approach and optimising the life chances for all our pupils in our positive and supportive school.
We are delighted to be the first primary school in Tameside to achieve the AcSEED award.
Mrs Spregg is our Emotional Wellbeing and Mental Health Lead, if you would like more information about our universal, whole school provision and our Nurture Group please do not hesitate to contact us.
We have staff trained in Youth Mental Health First Aid and The Grief Recovery Method to ensure we are able to support our children and families in times of need.
We will be celebrating World Mental Health Day on October 10th 2018. Look out for our #handsup4healthyminds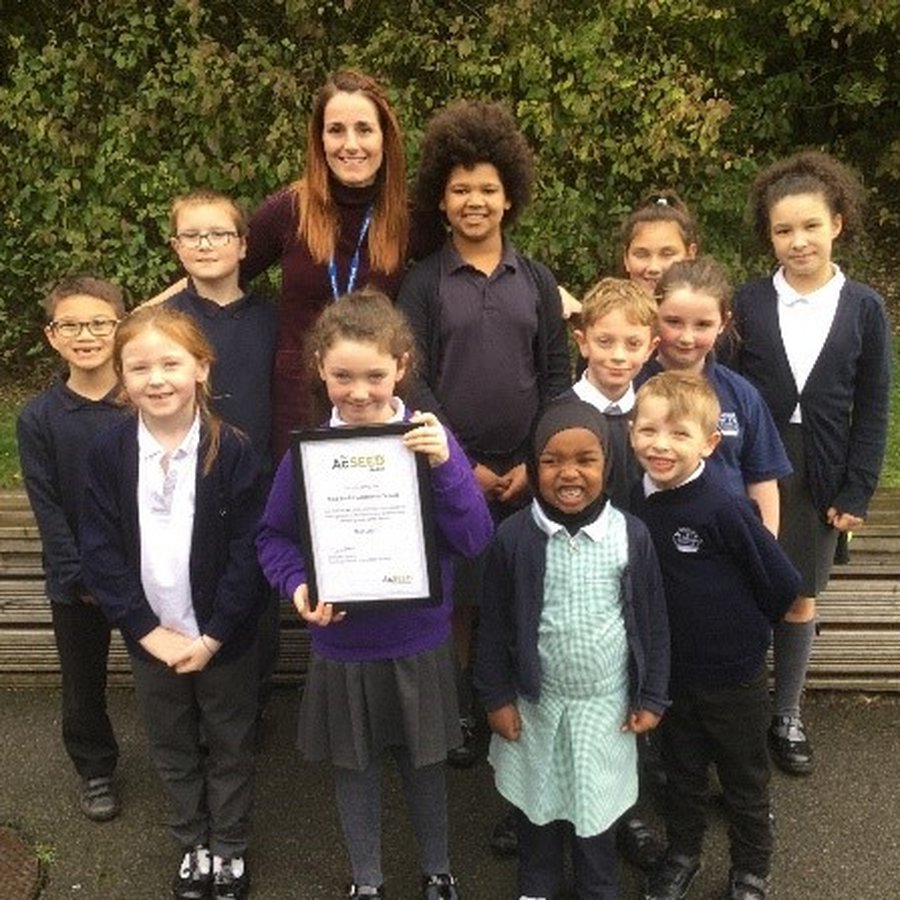 WILD BANK WELLBEING WEEK - June 2018
The children have enjoyed a range of exciting activities. They could choose from: bouncy castle, messy play, yoga, forest school, gardening, fairy garden creations, chocolate milkshake cafe, cake decorating, STEM science ... We have left painted and decorated pebbles in the local community in the hope that people will find them and they will smile!
"The Greatest Showman" sing along.
A HUGE thank you to Tesco Community Team for joining us. They kindly provided muscles, encouragement and plants to help us to create the tyre planters outside.
Thank you to Mr. Pasieka for donating lots of tyres. Recycling them as planters is better for the environment than putting them in landfill. They look amazing. Come and see the tyre planters in our playground that have been made into fairy gardens.