Young Voices Choir
Wild Bank have enjoyed participating in the Young Voices Musical Extravaganza over the past two years and we are already getting excited about entering for a third year running! The concert will be held at the Manchester Evening News Arena on Wednesday 13th February 2019.

Young Voices provides the children with the opportunity to perform in some of the world's greatest arenas alongside incredible artists has a massive impact on the children involved.
Furthermore, to achieve this with all their school friends around them for support, helps their self-belief, confidence and ability to communicate as part of a team, which is invaluable. Add to this the numerous health benefits of consistent singing in rehearsals, from breathing regulation to relieving stress and it's no wonder that Young Voices is over-subscribed year after year.
One of the highlights of the whole process is to see the pride that the children have in their own performance, and this is further amplified when their parents are able to share the experience as part of the audience.
There is a massive sense of achievement gained from rehearsing over so many months and finally to be able to perform at the MEN Arena.
We have added this years songs below so please have a listen! We are also going to run a lunchtime club on a Friday and an after school club on Thursdays to rehearse the songs. Children taking part must attend one of these rehearsals, they are welcome to attend both but it is compulsory to attend at least one rehearsal per week to enable them to learn the music, lyrics and dance moves! It is important that they commit to being part of the choir team and every member contributes and makes it the wonderful experience that it is!
In previous years we have also been invited to sing at elderly care homes in Stalybridge, the children and elderly residents have enjoyed these performances in equal measure and no doubt this year will be the same - we will write to you with any events taking place.
Last year also saw the first performance of our Christmas Musical Showcase - 'Let me Entertain You'; it was a truly magnificent night! The school hall was full of parents/carers filled with pride as they listened to and danced along with their children. This event was such a success and feedback was overwhelmingly positive - it is sure to return this year!
Please speak to Mrs Spregg, Miss Naylor, Mrs Steele or Ms Hill for any more info regarding Young Voices. All letters will be uploaded onto this page along with song lyrics in due course.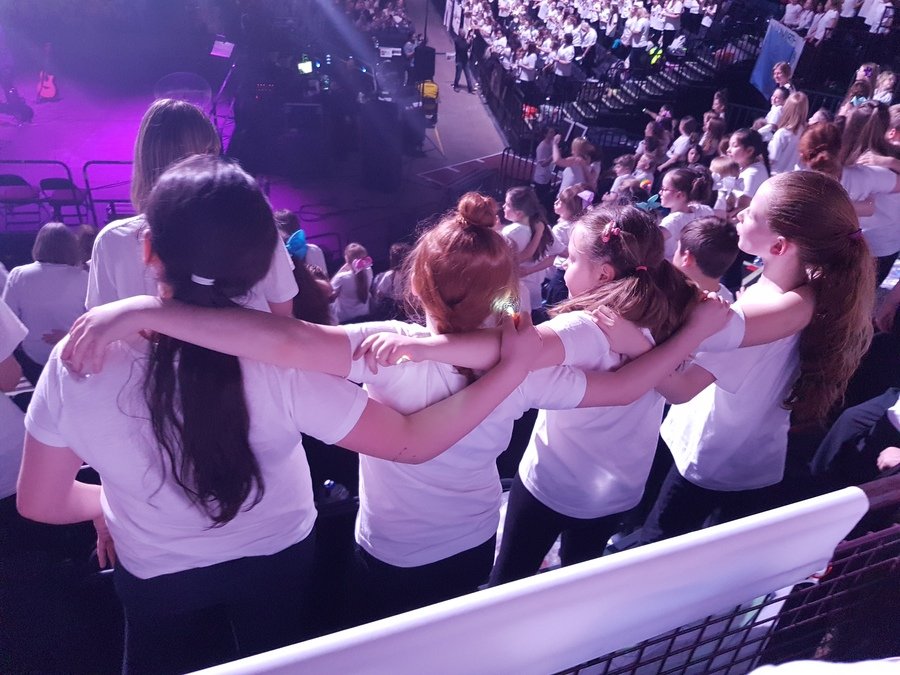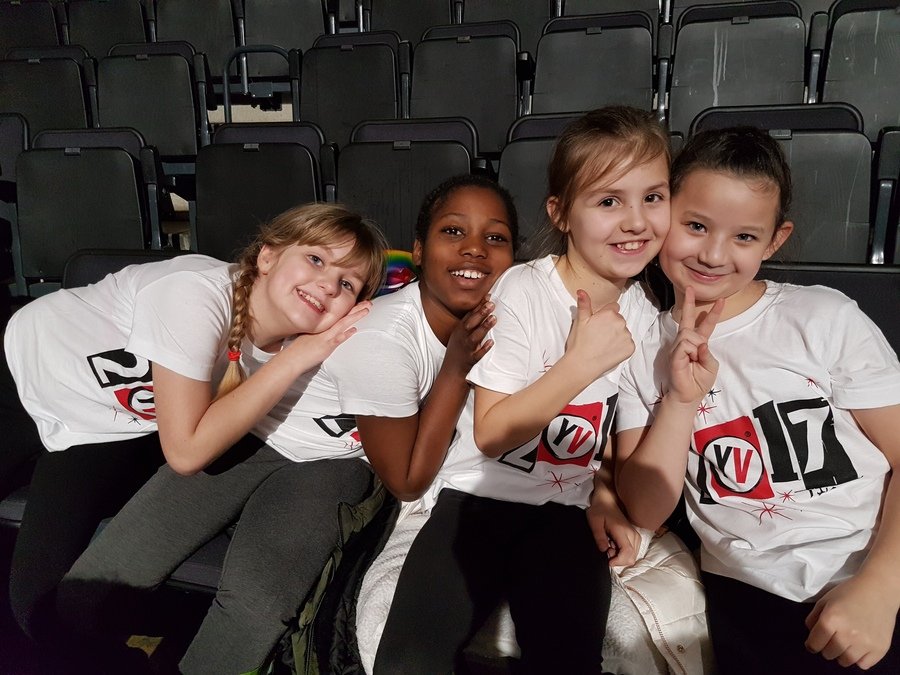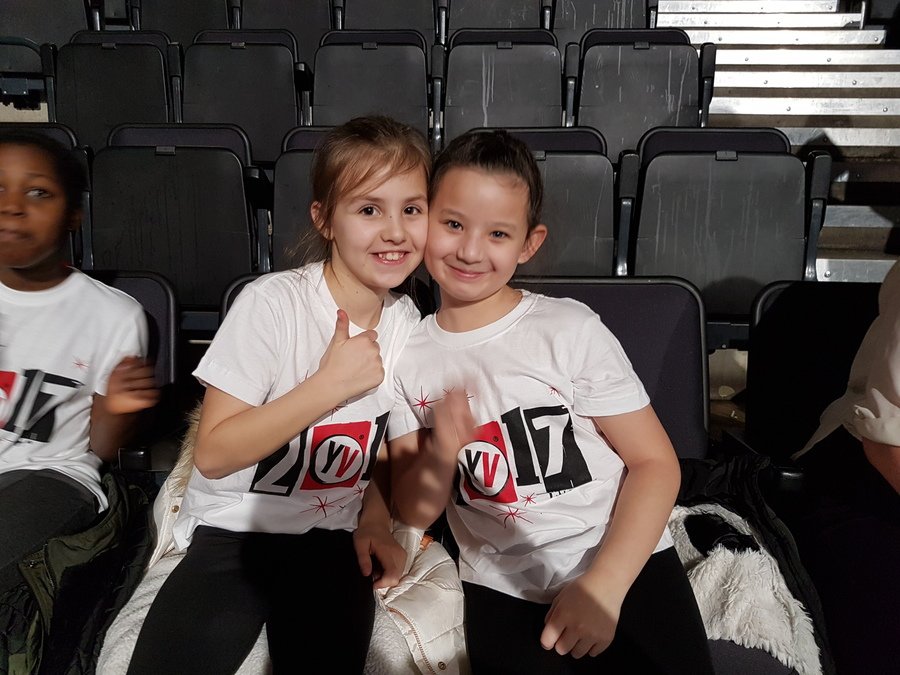 Young Voices Choir
admin on: Young Voices Choir
We shared the video of children performing in the MEN arena in week one- the turn out for our fledgling choir was overwhelming- lots of children came and were inspired. Well done all involved
---
On Friday 16th December we headed out to entertain the residents at Melbourne Court in Stalybridge. The children were their usual fabulous selves, singing with confidence, enthusiasm and in tune! The ladies and gentlemen were thoroughly entertained and full of festive cheer! The school received a donation of £100 for the Young Voices Choir fund- Wow we were all amazed and so very grateful, it was our pleasure!
Not long to go now until the big day! just one more choir rehearsal to run through the songs and dances again. We are so proud of the children's dedication to the choir - turning up week after week and committing to be part of a great group. It's been more than just showing up though, its been being prepared and bettering ourselves so that when the 2nd Feb arrives we are beyond ready.
The children will soon forget all the practices but they will never forget the performance! Can't wait, watch this space for more updates & pics.